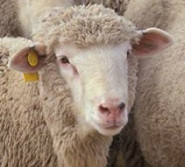 Welcome to Sashay Acres !
Farm Market & Greenhouse
A family owned farm market since 2003. We raise Jersey Beef, Goat, Lamb, Pork, Free Range Chicken, Chicken eggs and Duck eggs. All are raised naturally with no antibiotics or additional hormones added. We also grow produce. We practice and promote locally raised products. We have a variety of home raised meats and range chicken eggs. And, lots of vegetables!

Our goal is to share our love for high quality foods and perhaps a little pride when you tell family and friends that the meal on the table came from hard working Wisconsin farmers.
---
New arrivals . . .
If you have little critters being born in the cold. Check out this web sight. Nice coats .The woman sounds great to talk to more coats being shipped today. They are life savers.
http://goodshepherdlambcoats.com

What's Happening !

February 21, 2015 --
BEEF.....
We will be taking in another steer last week of March or 1 st week of April. We are at $2.70 a pound hanging weight plus processing. I will pick up and deliver. I already have sold 1/4 of this beef don't wait till the last minute to order I think this one will go quick. Our average Hanging weight for a 1/4 is around 165 lbs.
Call now.......608-576-4273

February 12, 2015 --
PORK.....
***LIMITED TIME PRICE OFFER!***
GOOD FOR FEBRUARY 2015 ONLY!
We are taking pigs in on February 24th.
Our price is $2.30 a hanging weight pound.
This price will include processing,smoking,sausage and brats.
After February the price will change and processing will be extra. Pigs usually are about 200 pounds hanging weight. You can buy whole or 1/2. If you only need a 1/4 I can try to work with you to split a 1/2. This is a limited time offer.
For February only. Call 608-576-4273
The meat would be ready the 2nd week of March.

**********************************************************************

December 31, 2014 --
We still have a half of beef available. Going in on January 20th. Still $2.70 pound hanging weight plus processing. Also have lamb and pigs available too. Whole frozen chickens $12 each. Throwing out a question for 2015 . We are thinking about raising geese along with having turkeys. What is your opinions? Had a few people asking for goose for the holidays. Thank you to all our customers for a great 2014. We are 7 away from hitting 175 Hit that like button on Sashay Acres Facebook page HAPPY NEW YEAR


December 20, 2014 --
Picked up meat ,delivered meat. Had our first lamb born this morning. Thank you to all that ordered meat. Merry Christmas to all that did. A little extra in your bags to the ones I didn't talk to. WE APPRECIATE THE BUSINESS. We are going to take a steer in on January 20th. We are at $2.70 pound hanging weight plus processing. Let us know if you need Beef. We have lambs available $225.00 live weight plus processing. Pig are available too Have to check on prices. Whole chickens Holiday special $12.00 average 5 pound bird

-------------------
EGG NEWS ! !
Subject: DATCP News: Act 245 -- New law expands egg sale opportunities for small-scale egg producers.
Date: Wed, 16
Apr 2014 13:23:29 -0500
MADISON, Wisconsin – A new egg sales law, Act 245, signed by Governor Scott Walker last week reduces the licensing burden on small-scale egg producers so they can sell eggs more easily in the marketplace, the Wisconsin Department of Agriculture, Trade and Consumer Protection (DATCP) announced today. The new law is effective immediately.
--------------------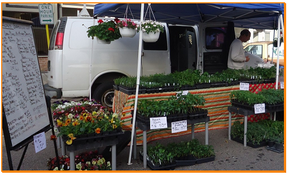 Drop by and visit our stand.

You can find us at these markets:
Farmers Market Schedule:
We want to thank everyone who came out to
visit us and all the vendors at the markets. All of us at Sashay Acres look forward to seeing you again.
** Our 2016 schedule -- Farmers Markets **
Janesville Farmers Market --
Saturday
Mornings 9 am – 1 pm
May – October
Two blocks of West Wall Street
http://www.janesvillefarmersmarket.com/
Rock Co Farmers Market --
Sunday
Mornings 9 am - 1 pm
May 15, - October 25
Nature's Touch Garden Center
5013 Hwy 11 West, Janesville, WI 53548
http://www.rockcountyfarmersmarket.com/
---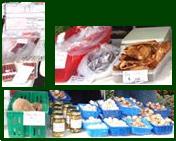 Our Products:
Jersey Beef
Lamb
Goat
Rabbit
Free Range Chicken
Turkey
Chicken eggs
Duck eggs
Herbs
Produce
---